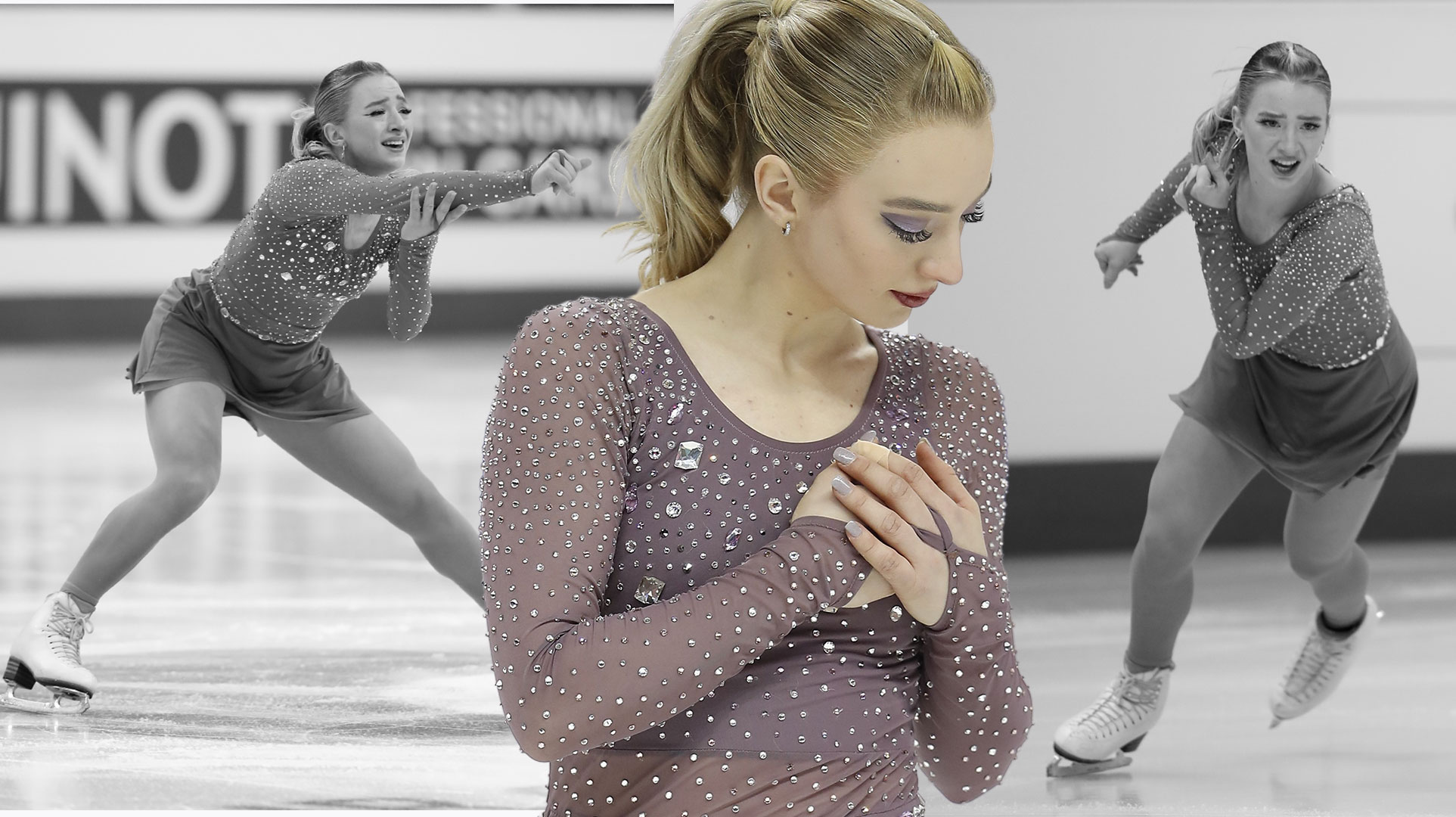 About Amber
Amber Glenn was born on October  28, 1999 in Plano, Texas. She started skating at the age of 5 in Plano before relocating to Euless in 2016. She is coached by Peter and Darlene Cain and trains at the Dr. Pepper StarCenter Euless. Amber represents the Dallas Figure Skating Club.
Amber is a five-time U.S. senior national competitor and won the silver medal at the 2021 U.S. Championships. In 2020, she competed at her first ISU Championship event – the Four Continents Championships, where she finished in the top 10 (finishing in 9th place). Earlier that season, she won her first senior international medal — a bronze at the U.S. Classic in Salt Lake City.
On the junior level, Amber was the 2014 U.S. Junior Champion and won two Junior Grand Prix Series bronze medals.
When she's not skating, Amber enjoys running, archery and drawing.
(Medal photo by U.S. Figure Skating)